CEDAR 2018 was a huge success! Some of our team was able to attend, and they all thoroughly enjoyed the event!
If you are interested in joining our conversation about Deaf and Autism research please contact kristin.walker@uconn.edu for more information!!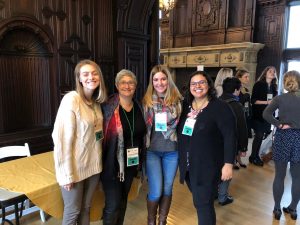 Pictured: RA, Emily Kane, Lab Director, Dr. Marie Coppola, RA, Callie Hebert, and Lab Manager, Kristin Walker.
---