Do you have a child with hearing loss between the ages of 2.5-5.5?
Do you live in CT, MA, or RI?
Does your child use spoken English to communicate?
Do you want to be a part of an innovative research project?
If you answered "yes" to all of these questions, consider participating in a new project with UConn's Study of Language and Math!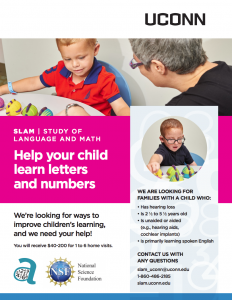 ---