Marie Coppola

Lab Director
Assistant Professor
My research program centers on language creation, and how core properties of language that emerge during language creation shed light on the architecture of the mind. I characterize the language-like properties of the gesture communication systems (homesigns) invented by deaf children, adolescents, and adults who do not have access to conventional language input. Such studies reveal children's contribution to language learning, and thereby enhance our understanding of typical language acquisition.My hybrid approach combines psycholinguistic methodology with an important fieldwork component in Nicaragua, in which I bring the laboratory to the participants. By studying language creation at the individual and community levels, I hope to uncover core properties of language, characterize the conventionalization of homesign systems that led to the emergence of Nicaraguan Sign Language, and identify the cognitive consequences of a lack of linguistic input.
---
Graduate Students
Emily Carrigan

My primary research interest lies in specifying the human capacities for language, in part by determining how these capacities are exemplified in situations of language genesis and language change. I have done work looking at who drives the development of independent homesign gesture systems used by deaf adults in Nicaragua (homesigners), by examining the comprehension of those systems by homesigners' family members and friends. Evidence thus far suggests that homesigners themselves make unique contributions to the development of their systems, and that many family members and friends do not fully share the system with the homesigner they know. I am currently examining the emergence of the use of space for argument structure in sign languages by studying this linguistic feature in the gesture productions of hearing non-signers, homesigners in Nicaragua, and users of Nicaraguan Sign Language. I am also a fiber enthusiast, and both knit and spin whenever I have the chance!
Russell Richie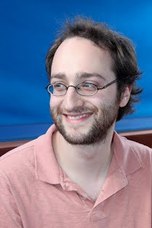 Russell Richie is a 6th year graduate student in the Developmental Psychology PhD program at UConn. He is interested in all things cognitive science and language, but particularly in language dynamics at various timescales: evolution, change, emergence, acquisition, and processing. In the Language Creation Lab, he studies the emergence of lexicons, using naturalistic data from Nicaragua, experiments at UCONN, and computational models. As a UConn Language Plasticity IGERT fellow, he also has a line of research into the character of prosodic representations and processing. He enjoys movies and TV, music and (choral) singing, and cooking.
Deanna Gagne

Deanna Gagne is a 4th year PhD student in Developmental Psychology. She graduated with a B.S. in ASL-English interpreting form Northeastern University in 2000, minoring in Psychology and Linguistics and received her M.A. in Developmental Psychology at the University of Connecticut in 2015. Her interests lie in the unique ways that sign languages and the individuals who use them can inform our knowledge of language and cognitive development. Her projects include investigations into the relationship between delayed, inconsistent or insufficient language exposure and cognitive abilities (such as story-telling, Theory of Mind, executive functioning, and number cognition), as well as the ways in which emerging sign languages can help us understand the emergence and evolution of all languages.
Jessica Contreras

Jessica Contreras is a Deaf 1st year PhD student studying Developmental Psychology. Her research interest seeks to understand how language shapes cognitive development. She attempts to understand how languages in different modalities contribute to the development of the brain in children and adults.
---
Research Assistants
Aiswarya Vincent

Hello my name is Aiswarya Vincent, Aish for short. I am a Speech, Language and Hearing Sciences (SLHS) major with a minor in American Sign Language (ASL). I am a senior here at the University of Connecticut. I believe communication is the key to life and therefore I give high importance to all aspects of it regardless of the method(s) used, as long as the message gets conveyed.
Therese O'Neill

Therese O'Neill is a junior at UConn majoring in Speech, Language, and Hearing Sciences, while also pursuing a minor in Spanish. She is particularly interested in language development in children and is passionate about working with both typical kids, and those with special needs. She is currently working with PhD student Diana Gagne on her research of the development of NSL through vertical and horizontal language transmission. Therese hopes to continue her education and pursue a Masters Degree in Speech Language Pathology.
Alyssa Barzach
I am a junior pursing a major in Speech, Language, and Hearing Sciences and a minor in American Sign Language & Deaf Culture. In the future, I hope to work as a speech therapist in a Deaf and Hard of Hearing environment. I believe in the strength and value of all forms of communication and hope to incorporate all modalities in my future profession. I am working on the SLAM project with Dr. Coppola and Jessica Contreras and am very excited to be part of the Language Creation Lab.
Marcy Dicker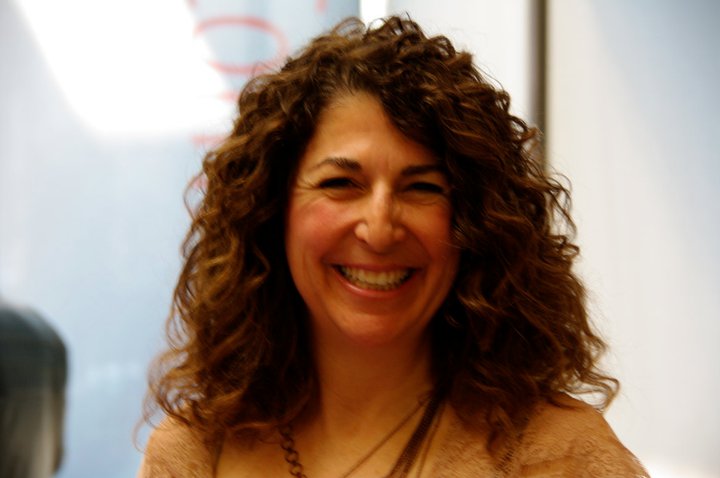 Marcy Dicker received her BA in Early Childhood/Special Education from the University of Wisconsin – Madison and her MS in Deaf Education from Gallaudet University. She spent the first half of her career as a Family Educator and, eventually the Program Director for a Birth to 3 Program in a non-profit agency, serving children who are deaf, hard of hearing and deafblind and their families. She then took a position with the State of Wisconsin Department of Public Instruction an Administrator in 2003. There, she built and provided oversight for the state's Outreach Program, supporting students ages birth to 21 who are deaf, hard of hearing and deafblind, their families and professionals and school districts serving those students. In 2016, she retired and moved to Connecticut, to be with her husband who had accepted a job at UConn. Marcy is thrilled to join the SLAM team because of her interest in the research that supports a deeper understanding of our students and best practices in Deaf Education.
Kurt Gagne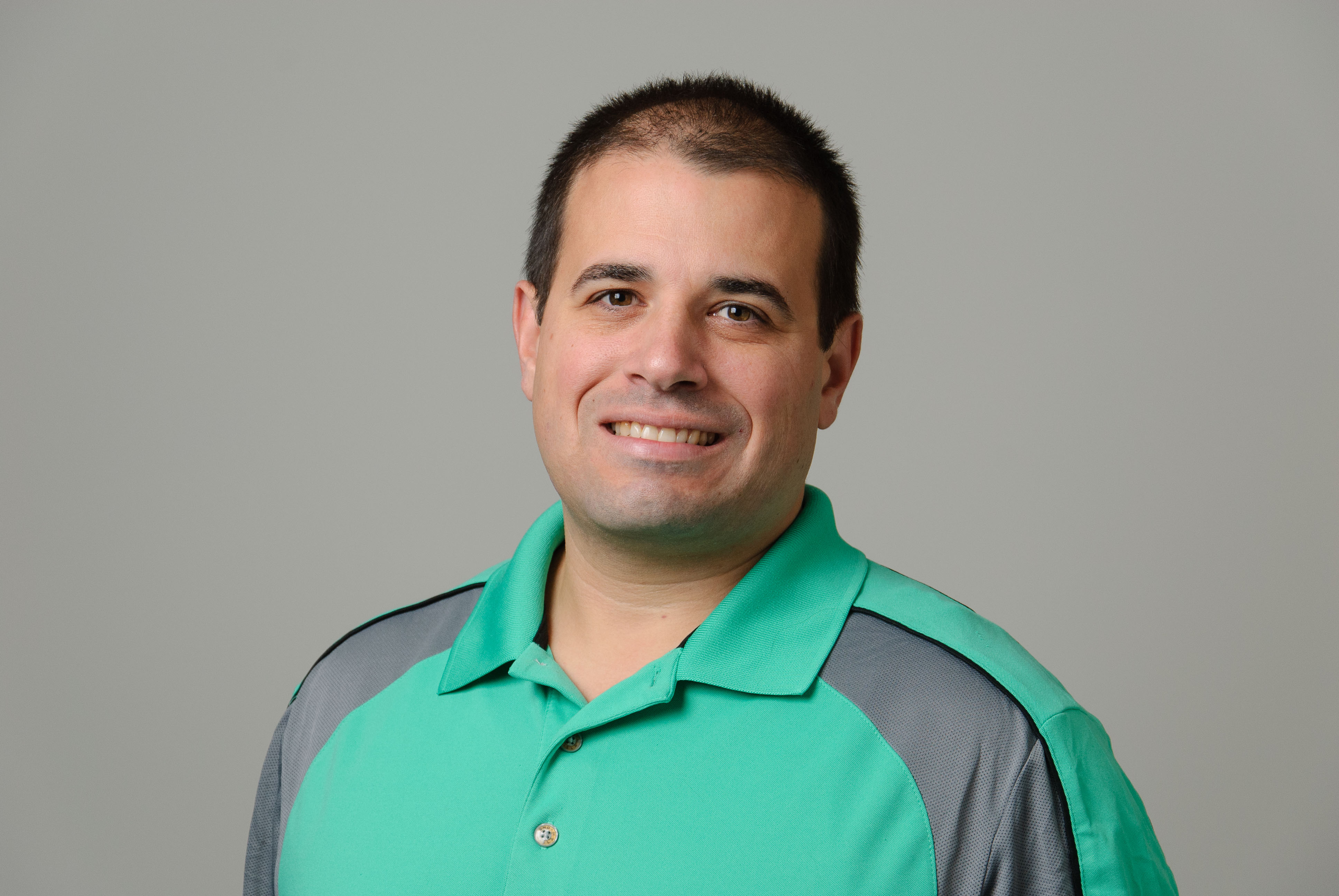 Kurt Gagne, also Deaf, is a research assistant in the Department of Psychological Sciences at the University of Connecticut. He is currently studying Early Childhood Education with a goal of working with deaf children around the world. Kurt has experience working with Deaf children and adults in Nicaragua.
Katherine Griffin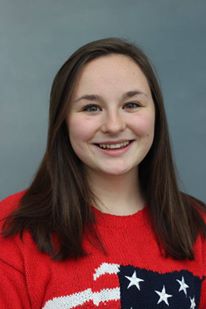 Katherine Griffin is a freshman at UConn majoring in Sociology with a minor in English. She is currently in the process of getting "Deafness, Disability & Diversity" approved as an individualized major. Katherine is particularly interested in how language contributes to diversity, and how the constructs of society have shaped the way humans communicate with each other. She seeks to better define the line between disability and Deaf culture and to foster a better understanding of the ideologies behind why some believe in this distinct separation of cultures and others to not. Katherine hopes to continue her education in master's degree programs in either Deaf Studies or Sociology.
Rachael McCollum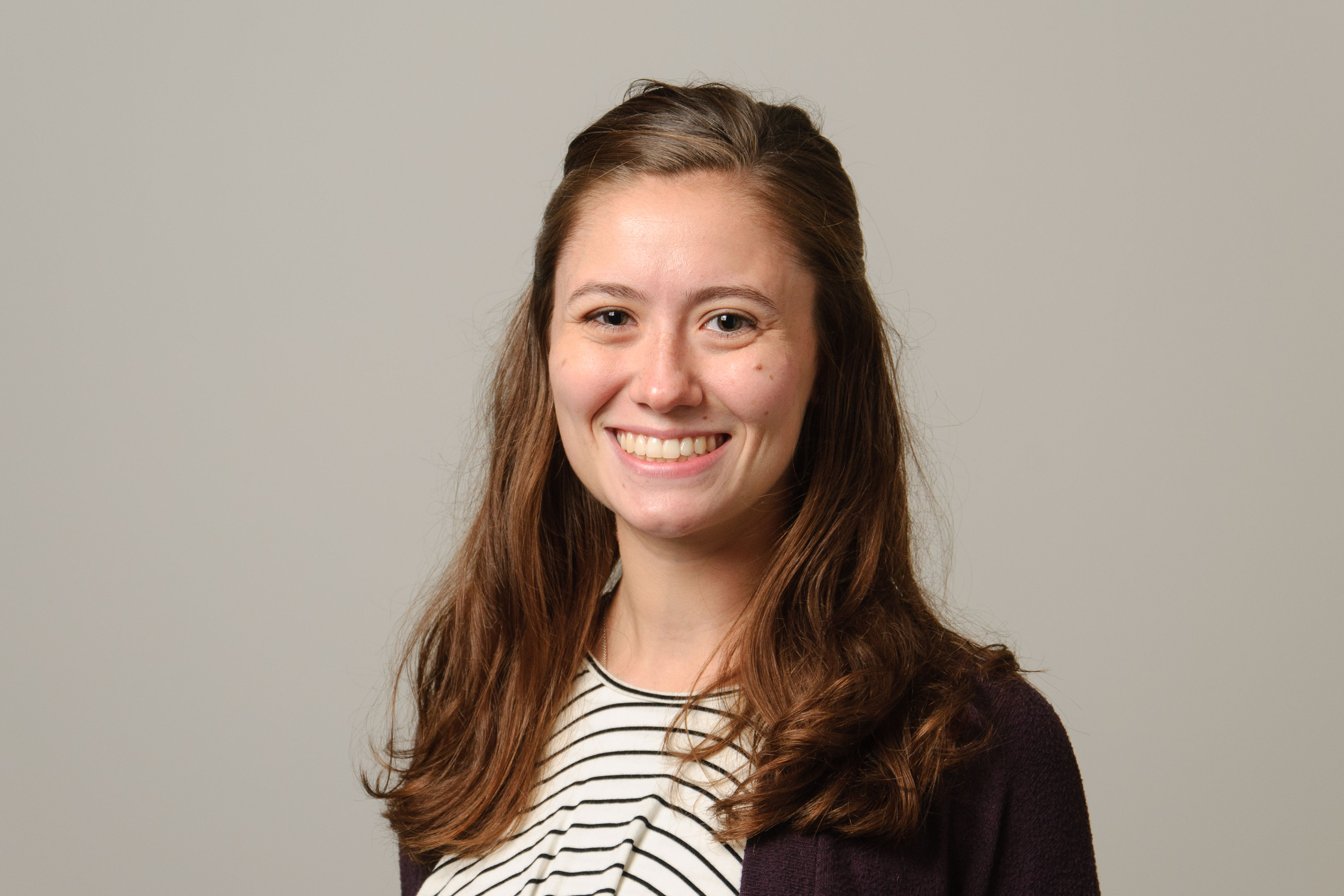 I am a senior pursuing a double major in Linguistics/Psychology and American Sign Language/Deaf Studies and a minor in English. I am interested in psycholinguistics specifically language acquisition and its influence on learning in both ASL signers and hearing students. I am working on the SLAM numbers project with Dr. Coppola and Jessica Contreras.
Grace Pelletier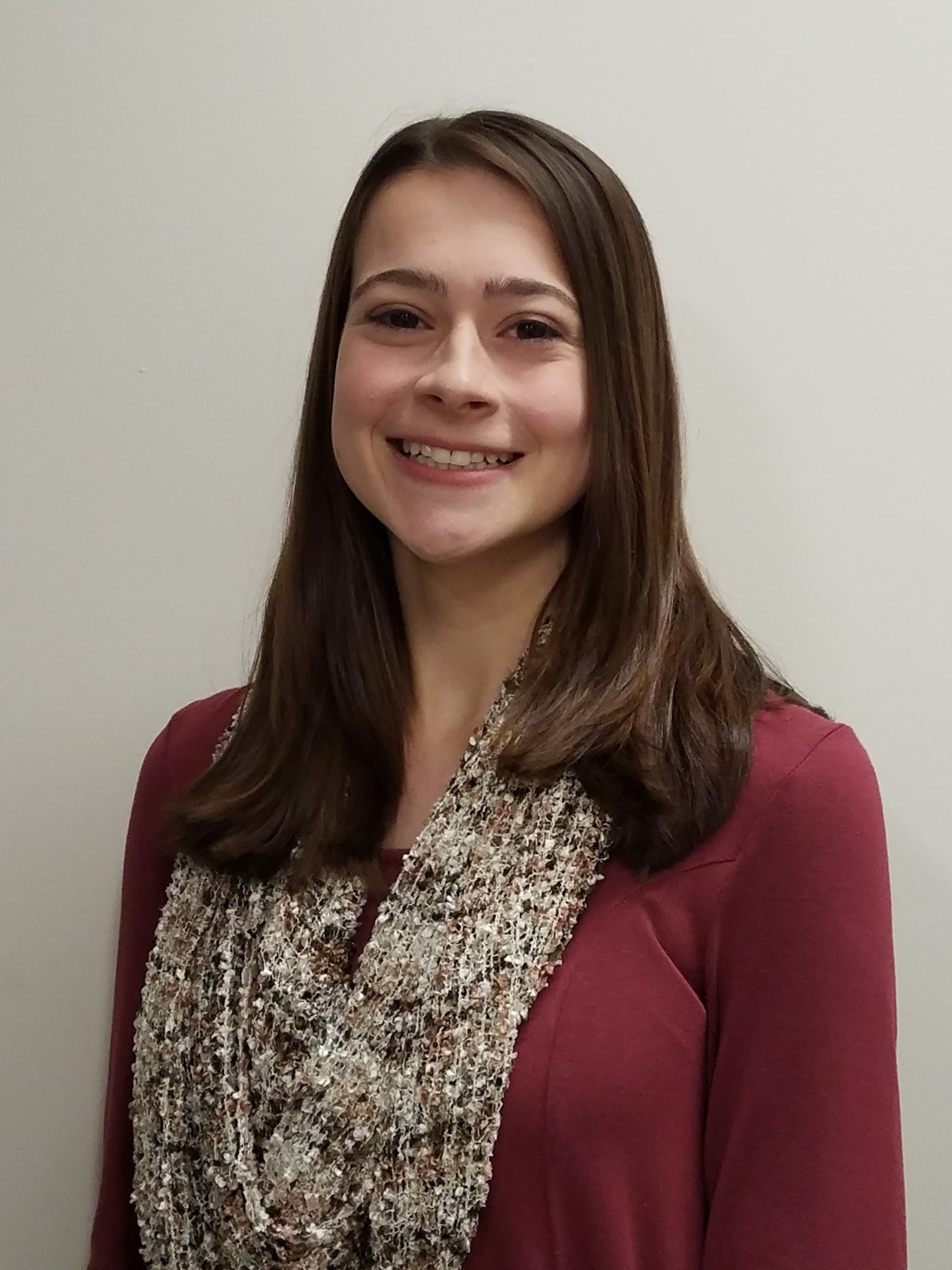 Grace is a sophomore and a Speech, Language, and Hearing major with a minor in ASL Interpretation. She is currently working as a research assistant for Dr. Marie Coppola on the SLaM project exploring the acquisition of number words in Deaf, hard of hearing and hearing children. She wants to explore, more in depth, how Deaf children acquire language and how that language effects the child's develoment. In the future she plans to become a speech pathologist.
Elizabeth Roffe
Elizabeth Roffe is a sophomore at UCONN pursuing a major in Speech, Language, and Hearing Sciences (SLHS). She is seeking a minor in American Sign Language and Deaf Culture. Studying the impact of language experience on numerical and social cognition is the perfect way to immerse herself into the SLHS world. This research encompasses both her interests and her career aspirations. She aspires to become a Speech Pathologist with her own private practice where she will focus on helping kids with different speech and language disorders.
Bryne-Marie Sidney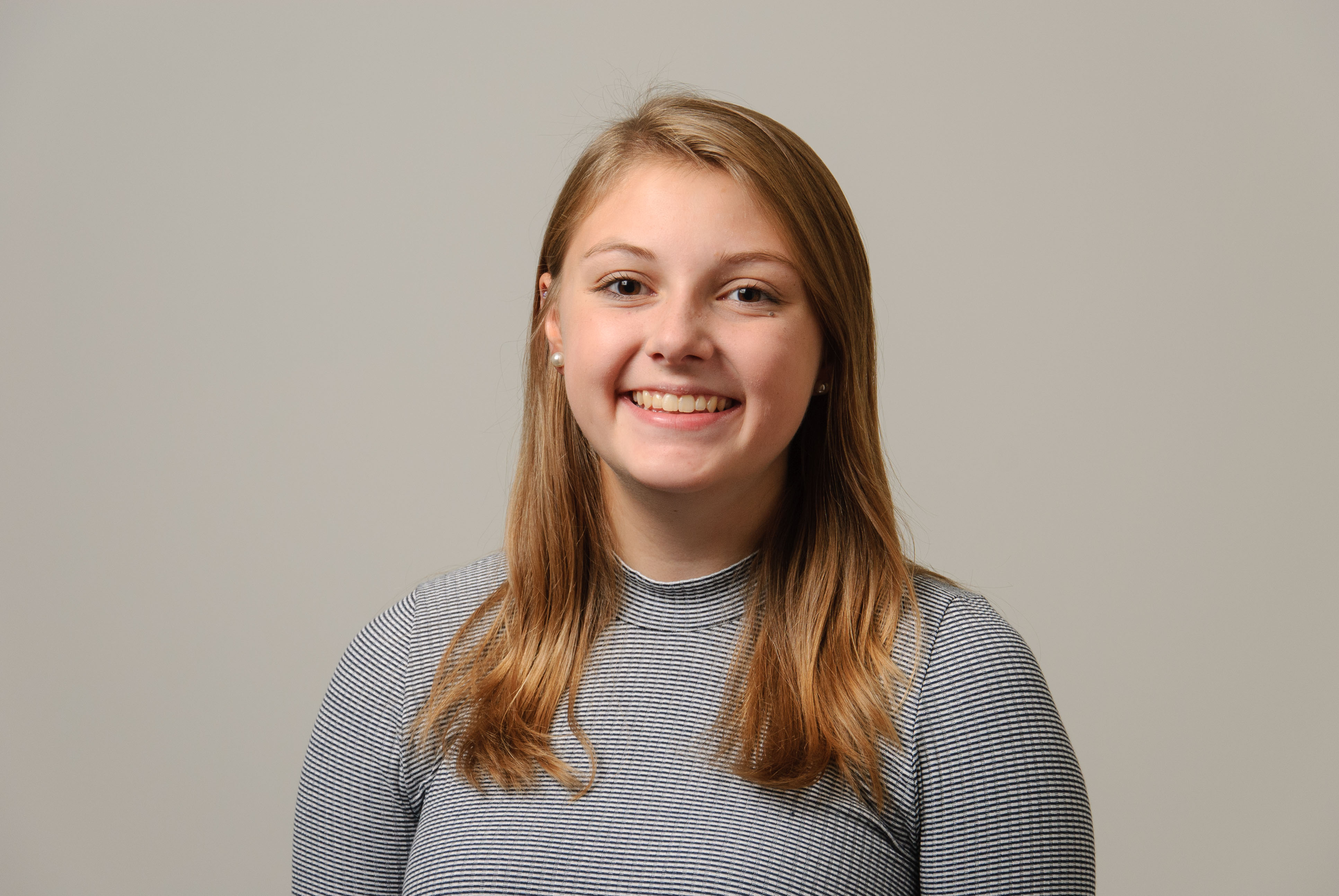 Bryne-Marie Sidney is a Sophomore at UConn pursuing a double major in Speech, Language, and Hearing Science and Cognitive Science. Through her studies at UConn, she has become interested in the difference between the language acquisition of Deaf, hard-of-hearing, and hearing children. Ultimately, Bryne hopes to attend the UConn graduate program in Speech Pathology and to work with children in the public school system or in a hospital setting. She is working as a Research Assistant with Jessica Contreras and Dr. Marie Coppola on the SLAM project where she will be studying the impact of language experience on numerical and social cognition.
Travis Stevens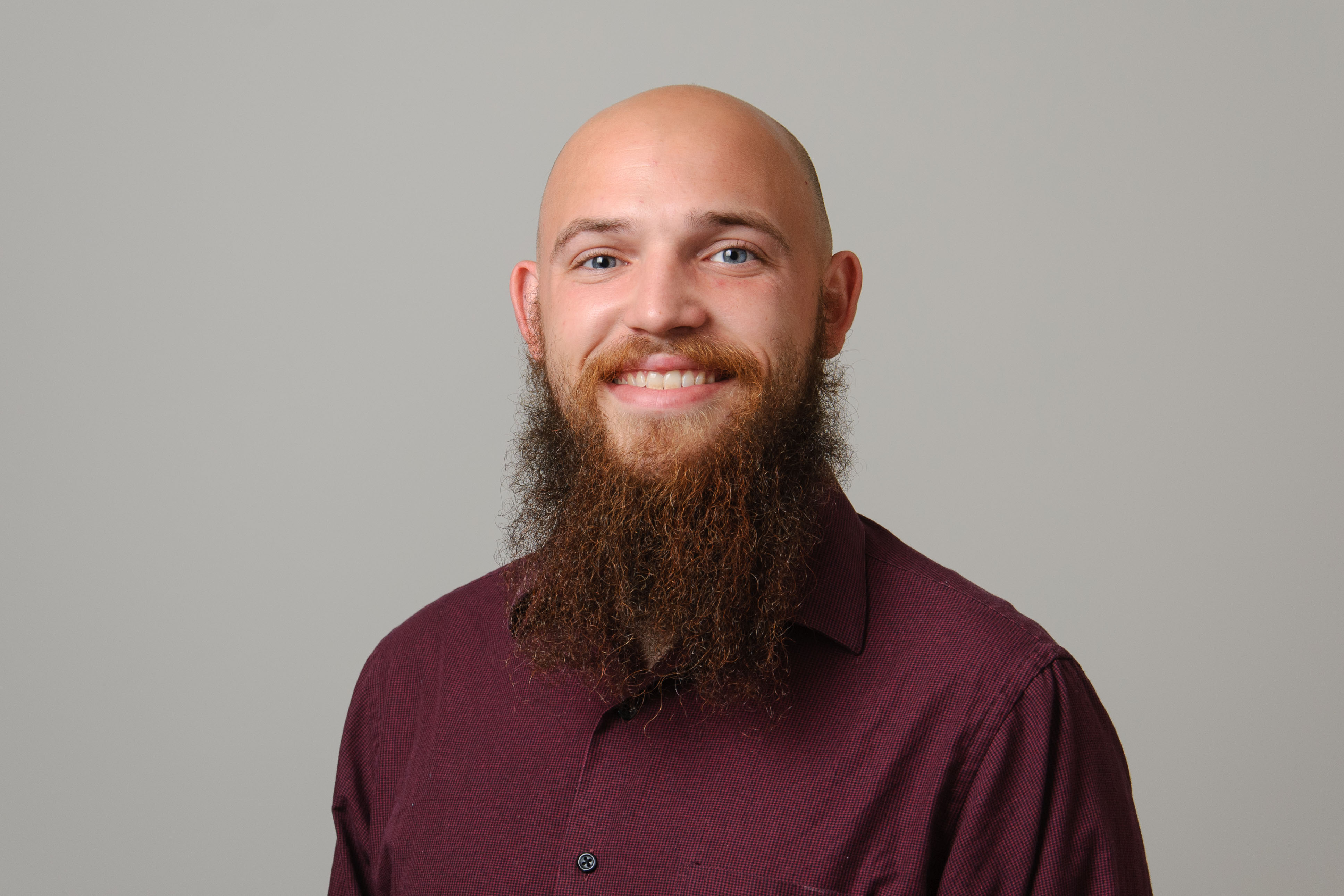 Travis Stevens is a Deaf part-time research specialist for Dr. Coppola's Study of Language and Math (SLAM) project.
---
Lab Alumni
Shannon O'Rourke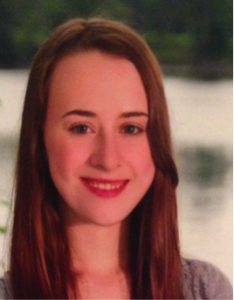 Shannon O'Rourke pursued a double major at UConn in Speech, language hearing Science and Psychology. She previously worked as a research assistant in the Stigma and Identity Management lab with Dr. Diane Quinn, exploring the effect of stereotype threat on college students' performance. She is interested in language acquisition, particularly in Deaf children who are unable to get early access to sign language. She is currently working with Emily Carrigan on her Emergence of Space project. In the future, she plans on pursuing a degree in audiology.
Erika Mayer

At UConn, Erika Mayer pursued an honors double major in Linguistics/Psychology and English. She worked with with Emily on her Emergence of Space Project, which investigates the development of spatial agreement systems in sign languages. She is beginning a PhD program in linguistics at the University of Massachusetts in the Fall of 2017.
Brian Casasnovas

Brian Casasnovas is a senior at UConn pursuing a Bachelor's Degree in Speech Language and Hearing Science as well as a Bachelor's in Psychology. Brian is particularly interested in the development of language and bilingualism. He is currently working on the project of graduate student Emily Carrigan as she investigates the emergence of space in language development. Brian has also recently started working in the Early Detection of Autism Lab under Deborah Fein, conducting followup interviews for families whose children may be eligible for evaluations for autism. Ultimately, Brian will be pursuing a Masters Degree in Speech Language Pathology with the goal of working as a Speech Language Pathologist in the future.
Jamie Conti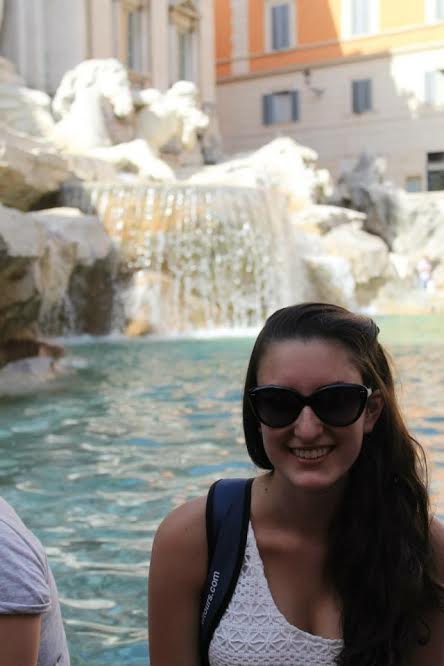 At UConn, Jamie Conti studied Speech, Language, and Hearing with a minor in American Sign Language. In the Language Creation Lab, she worked with PhD student Deanna Gagne. When not in the lab Jamie is a teachers assistant for ASL 1101, while taking other ASL courses. Jamie became interested in the lab when she first began taking ASL classes her junior year. She is hoping to graduate in the Spring and go to graduate school to become an Audiologist.
Jessica Hazel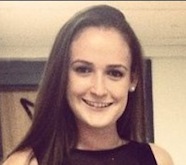 At UConn, Jessica Hazel pursued a double major in Speech, Language, and Hearing Sciences and Psychology. Jessica is committed to supporting children whose early development poses certain challenges and working to ensure they receive cutting edge services. She is particularly drawn to the birth to five population and is excited about the opportunities for rapid change and growth during this phase of development. She brought to the team approximately five years of work with special needs and typically developing children, and is particularly interested in language development and learning disabilities.
Cassandra Svelnys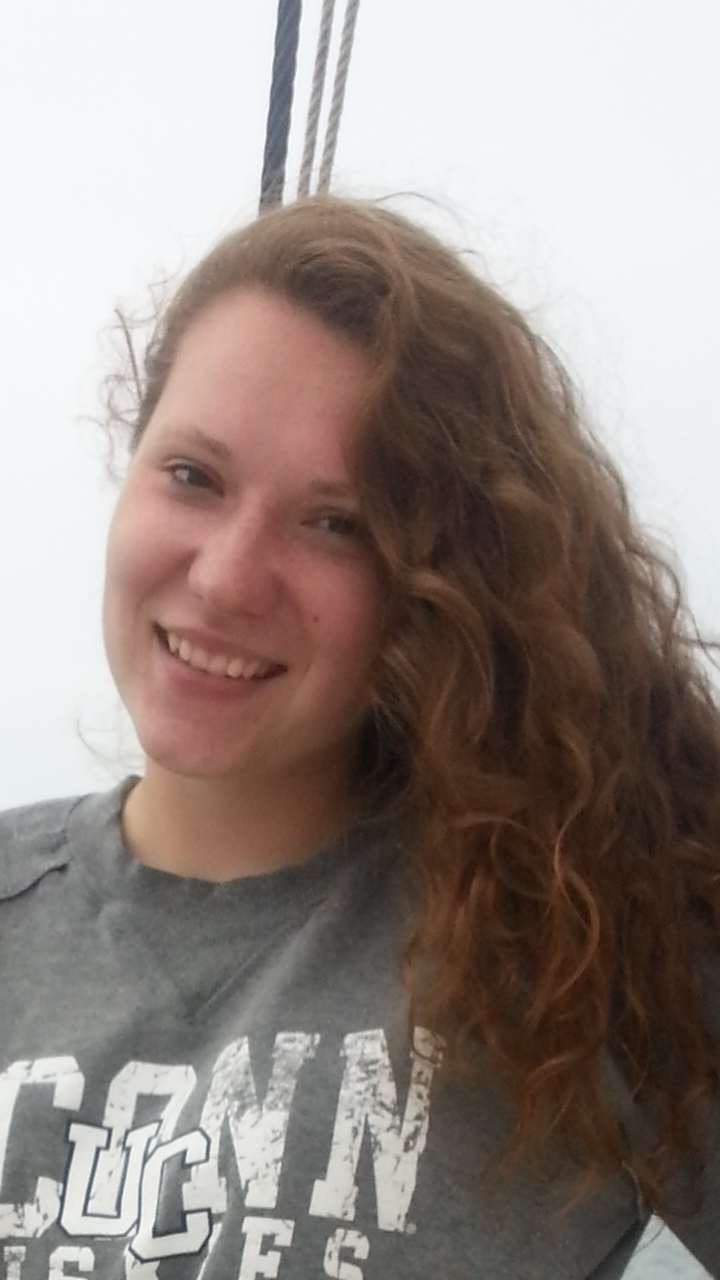 Cassandra Svelnys pursued an Honors degree in Psychology with minors in Cognitive Science and English. She worked on a variety of projects at the lab, but primarily worked on Emily's dissertation project and a smaller project looking at the role of a count list in representing exact quantities. Outside of the lab, Cassandra has worked with Dr. Coppola to advocate for accessible language for all people regardless of their situation, by creating Language for All at UConn.
Megan Brown
Megan Brown pursued a double major in Linguistics and Cognitive Science with a minor in Music in the UConn honors program. Her interests are directed toward the study of language acquisition, particularly the key differences in language acquisition between learning a first and a second language.  Megan previously worked as a research assistant in the psychology department with Dr. James Chrobak exploring the neurobiology of memory before she discovered her love for linguistics and language acquisition.  She is currently pursuing a degree in Applied linguistics at Boston University.
Keesha Miller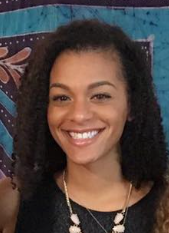 Keesha Miller pursued an honors degree at UConn with a major in Human Development and Family studies and minors in Spanish and American Sign Language. Outside of her regular academics, she pursued research regarding mathematical cognition for deaf and hard of hearing children. The study investigates the relationship between language development and mathematical achievement, thus helping to determine whether or not language deficit affects children's mathematical attainment. In working on this project, she received the Summer Undergraduate Research Fund and Psychology Undergraduate Research Grant. While working among the Deaf community she realized her passion for working within under-served, marginalized populations. She is currently pursuing a Master of Social Work at NYU.
Karianna Montalvo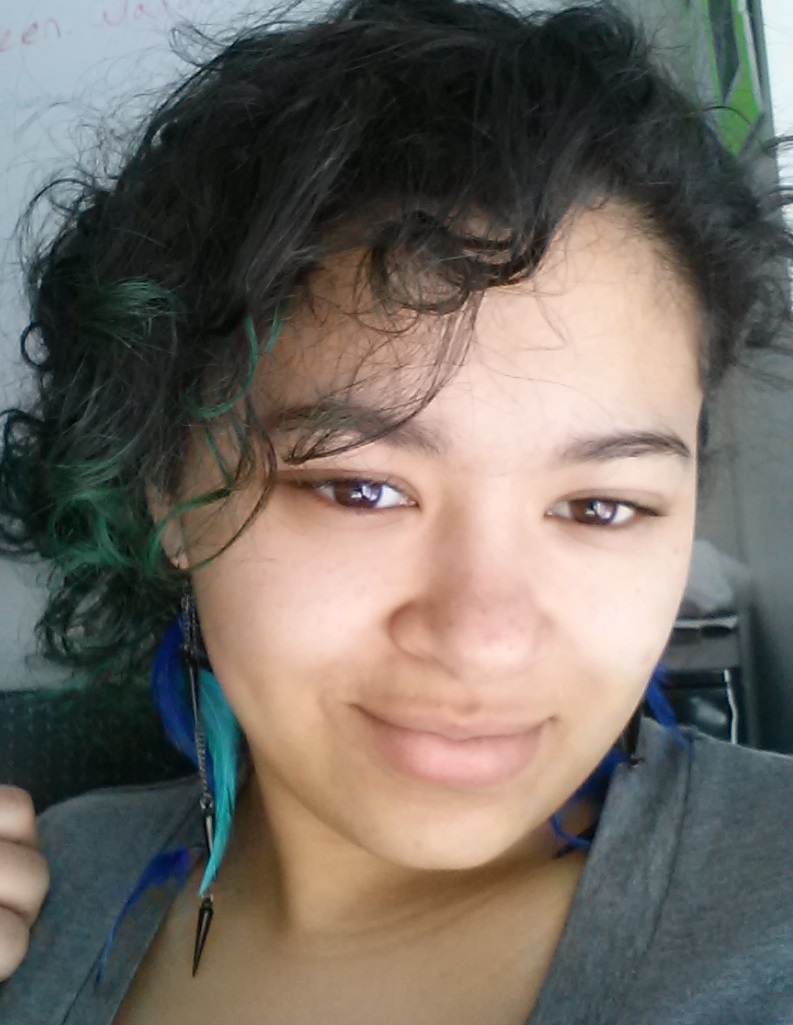 Karianna Montalvo pursued a major in Linguistics/ Psychology and a minor in American Sign Language in the Honors program. She is interested in language acquisition, specifically in Deaf children who lack early access to language. During her time at the Language Creation Lab, she worked with Deanna on the use of space in Nicaraguan Sign Language users.
Xena Cordero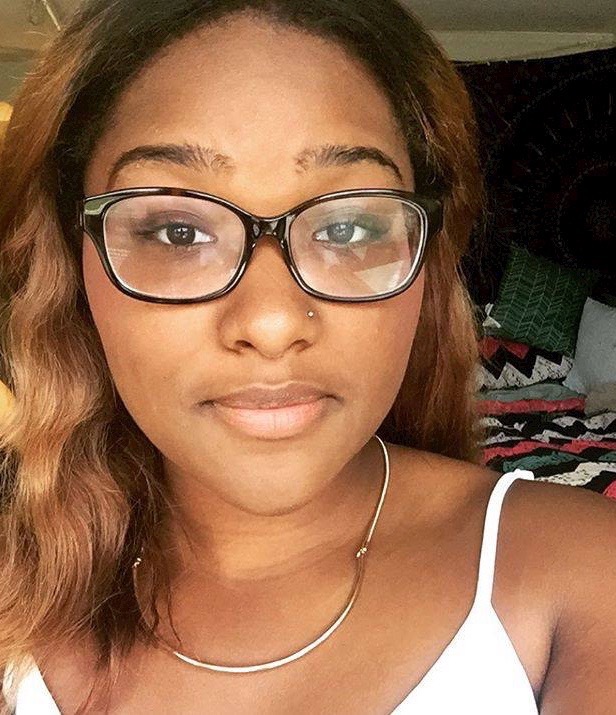 Xena Cordero worked in the lab during the Spring 2016 semester. She is pursuing pursuing a double major in Sociology and Urban and Community Studies at UConn. Xena became interested in this lab after taking a Developmental Psychology class with Emily Carrigan. Aside from being a Research Assistant in this lab, Xena is working on her UConn IDEA Grant project titled "Teachings on Liberation and Discrimination." Xena's career aspirations include attaining a Masters in Social Work, secondary education reform, and working with youth from urban and underrepresented populations.
Rachel Kriet
During her time at UConn, Rachel Kriet majored in Linguistics and Psychology with a minor in Cognitive Science. Rachel is particularly drawn to number development in bilingual children. Previously, Rachel has worked in a language development lab with Dr. William Snyder of UConn and Dr. Shannon Pruden of Florida International University in a spatial and language development lab. Executive functioning and language development are two areas Rachel is interested researching further.
Eli Miranda
Eli Miranda is a lab alumnus who majored in Speech, Language, and Hearing Sciences. A child of Deaf adults (CODA), he is very interested in studying sign language and homesign systems. He worked with Deanna Gagne on a project on narrative structure in homesign and Nicaraguan Sign Language as well as Dr. Coppola's number cognition project.
John Gerrity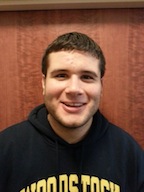 A Speech, Language, and Hearing Sciences major, John Gerrity worked with Russell Richie on a study looking at the similarities and differences between how deaf and hearing individuals process different phrases with different prosodies in the brain. At UConn, John took classes in ASL and became very interested in sign language, especially the acquisition of sign languages and the similarities they share with spoken languages.
Julia Fanghella Adell
Julia worked in the lab from 2010 to 2013, first as an undergraduate working for credit, then as a paid research assistant. She has recently begun a master's program in Speech-Language Pathology at UT-Austin, but she remains involved with activities in the lab, particularly Manos Unidas.
Christoper Brozdowski
Chris Brozdowski was an RA in the lab in the spring of 2013. He examined path and manner in motion verbs in homesign. He is now PhD student Karen Emmorey's lab at UCSD and SDSU.
Zhenwei Chen
Zhenwei worked in the lab in 2013-2014 with Emily Carrigan on homesign comprehension studies. Starting Fall 2014, he will be attending Boston College to complete a Master's in Social Work.
Jeannette DeFrino
Jeannette completed a thesis project on a detailed comparison of the educational opportunities available to deaf children and young adults in Nicaragua. She also documented attitudes about deafness and education among various groups, including deaf people, their parents, family members, mainstream educators, and deaf educators.
Heather Welch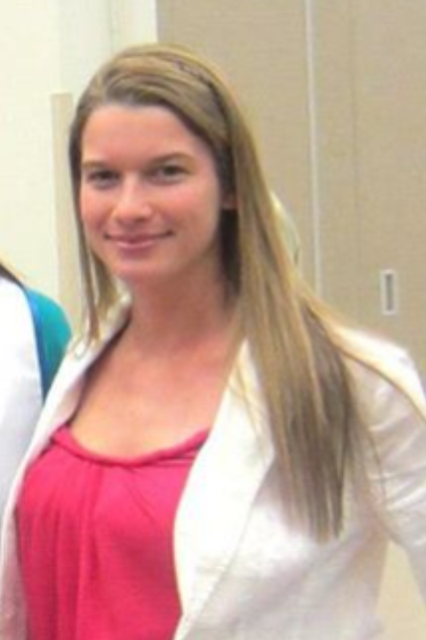 Heather, a pathobiology major with a minor in psychology, worked in the lab during the 2013-2014 school year.
Devika Prasad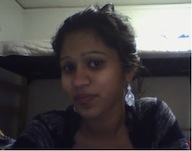 Devika Prasad, a Psychology major with a research concentration and minors in women studies and neuroscience, worked in the lab during the 2013-2014 school year. She worked with Deanna Gagne on her Theory of Mind project.
Shea Marsella
Shea Marsella is a lab alumna who graduated from UConn in 2015 with a Bachelor's degree in Speech, Language, and Hearing Sciences. She will enter Sacred Heart University's Master of Science Program in Speech-Language Pathology in the Fall of 2017.
---
2016 Lab Photo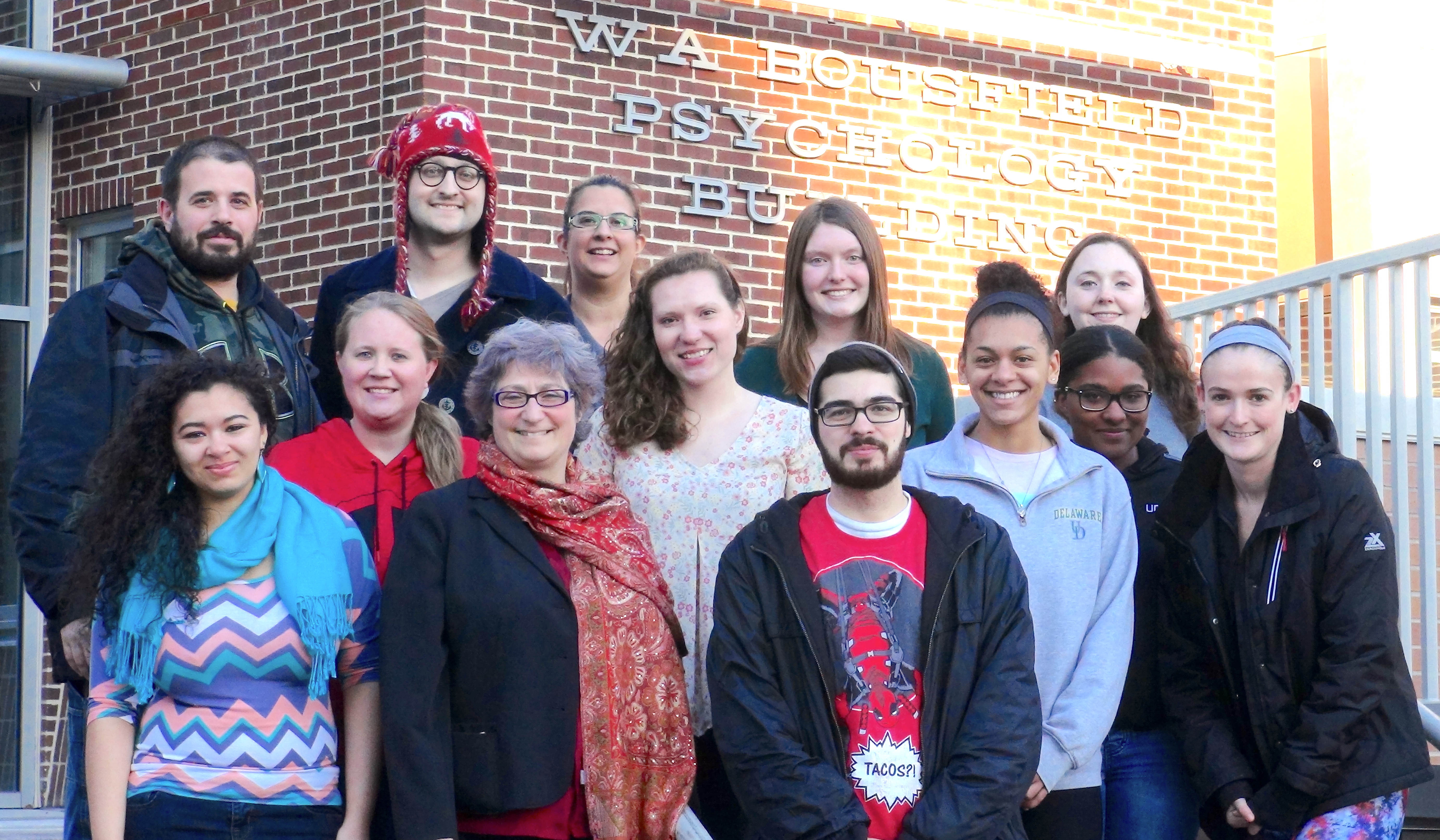 2014 Lab Photo